---
Amit Mehendale - Co-Founder
Amit heads RoboCapital and is responsible for its overall growth. Amit brings more than two decades of experience in corporate finance across various countries and sectors.
In the relatively short period, RoboCapital has delivered excellent results for its Investment Management, Corporate Finance and real estate clients. RoboCapital clients now include some of the best names in corporate sector including private equity, large corporates, well known family offices and some high-networth as well as celebrity clients.
Prior to founding RoboCapital, Amit served as group CFO at IIFL and managed balance sheet size in excess of $2 billion. Amit was also part of core founding team at IIFL. He also worked in leadership roles in large multinational companies like Schlumberger, GlaxoSmithkline at country level.
He is MBA from London Business School, Chartered Accountant and CISA
---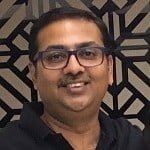 Mukesh Kumar Singh - Co-Founder
Mukesh oversees Investment Management and real estate consulting business at RoboCapital.
Prior to co-founding RoboCapital, Mukesh headed Gold loan lending business at IIFL, where was managing a team of more than 5000 employees with about Rs.1000 Crore of revenue. He also served as Director on the board of India Infoline Finance Limited (IIFL) and IIFL wealth. At IIFL, he was part of the core team during the start-up stage at IIFL and later, he held several leadership roles along the way.
He is a Mechanical Engineer and has post Graduate Diploma in Business Administration.
---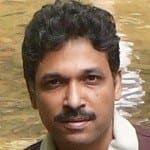 S Sriram - Technology Advisor
Sriram provides guidance and technology consulting to RoboCapital. He is founder of XtremSoft Technologies which provides integrated solution for the broking and financial community within the Pan Indian region.
Prior to XtremSoft, he served as director and Chief Technology officer (CTO) at India Infoline Limited (IIFL). He has experience of more than 30 years in the financial services industry. His prior experience also includes stints with large multinationals like Unilever and D&B.
He is a Chartered Accountant, ICWA, CISA and CISM